It is an urgent development mode for the community to use the intelligent parking lot system , so for the community, what are the advantages of using the parking lot system ?
1. Can improve the quality of life in the community
The first is to reduce the random parking of vehicles and reduce the area occupied by large parking lots. It can be transformed into a pedestrian area, which is more attractive for residential users and the environment is healthier. Better-designed neighborhoods mean shorter walking distances between destinations and less need to drive and ride. Efficient parking means fewer heat islands, which are caused by partly endothermic asphalt. And less public parking space means more trees, which will beautify the community, provide shade, and make sidewalks more comfortable. A well-designed residential parking lot system reduces wasted time looking for parking and improves travel time.
2. Increase the overall economic benefits of the property
The residential parking lot system manages the parking lot in the commercial area, then it means that there will be higher customer turnover and more revenue for retail business. It can reduce the need for parking, while effectively reducing the cost of new developments and building renovations, making housing and commercial rents more affordable. The right size and price of parking spaces mean people can drive less and spend money on other uses of transportation. Revenue from parking lots can be used to improve local conditions such as street trees, road signs, improved sidewalks or other priorities, increase overall economic benefits, and gain better development space.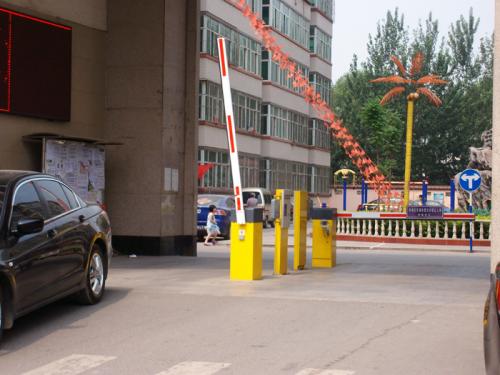 3. Protect the needs of residential water resources
There are many historical buildings, and the owners of the current historical buildings are often difficult to meet the current parking needs, and may have to make a method of flattening adjacent buildings to ensure parking demand to meet arbitrary parking. standard. A well-designed residential parking lot management system can reduce damage to historic buildings and areas, increase investment in historical property, and protect cohesive main streets. At the same time, the residential parking lot management system means that less land is paved with impervious asphalt, which prevents less toxic substances from appearing in the natural rivers and streams in the residential area, which can cut off the pollution of drinking water and air.
The above are the advantages of residential parking system management. The main purpose is to solve the living environment, improve the user's living satisfaction, increase the income of various industries, and use the intelligent parking system management to reduce the number of vehicles parked and reduce the environmental water. Various pollution of resources. For the development of modern cities, the necessary support can be established to improve various policies for improving the management of the parking system in the community.